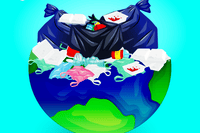 Even recycled plastic puffer is harming the planet.
It is said that recycled plastic is better than new plastic and it's true. Every time you wash or wear a shoes or a t-shirt made of a reusable material, microscopic particles of plastic are released into the water stream, poisoning water and consequently the fish - and when you finally throw it out, it will not biodegrade.
Reusable Water Bottles are great options to eliminate single use plastic.
When you throw plastic in the garbage you don't say, "Goodbye, plastic! You will outlive me by hundreds of years in a landfill!"
You don't but it WILL outlive your time on Earth.
Rambler, Tumbler or a Flask?
We will help you to decide. Drop us a message at info@chungcap.com and our experts will get back to you with your personalized recommendations as soon as possible.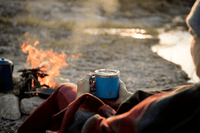 Why do we sell ramblers?
The story began in late 2010 when me and my husband first met. We have a thing in common. We believe that the world should get rid of single-use plastic bottles. The harm in non measurable, who has traveled the world would confirm that.
So, we can really save the planet, we can have a stylish accessory which is extremely helpful and useful for the green style of living.
Our bodies and our planet are both around 70% water. Water (liquid) is the main ingredient of our body. As a neuroscientist I could not underestimate the importance of nutrition.  
Every time you use your tumbler, you are demonstrating your commitment to being socially and environmentally responsible. It is our mission to decrease the mass abuse of plastic bottles by providing a better alternative.
Buy Now